Mister Ford (Tony Mitchell)
"Mister Ford" is a 1950 Ford Custom Deluxe Fordor (4-door, in Ford-speak) that first belonged to my maternal grandfather, Edward Wheeler ("Wheeler") Rittenhouse. There was no way I could comfortably assign a nickname like "Smoky" to a car that belonged to my grandfather, so the car is simply, "Mister Ford". I think (hope) my grandfather would have approved.
Wheeler Rittenhouse took great pride in his Ford, and was pleased to point out features, like the twin-beam chassis and flathead V-8, to my Chevy-owning father. Grandpop religiously performed routine car maintenance (and shamed my father, who did not). He protected the factory seat covers with set of cloth covers — and an extra covering of blankets, when grandkids visited.
As a kid, I came to know and love the old Ford. Throughout the 50s and early 60s, every visit to my grandparents entailed some kind of outing in the Ford. We visited Grandpop's birthplace and historical sites, chased steam locomotives, and visited local farmers to bring home homemade sausage and fresh milk.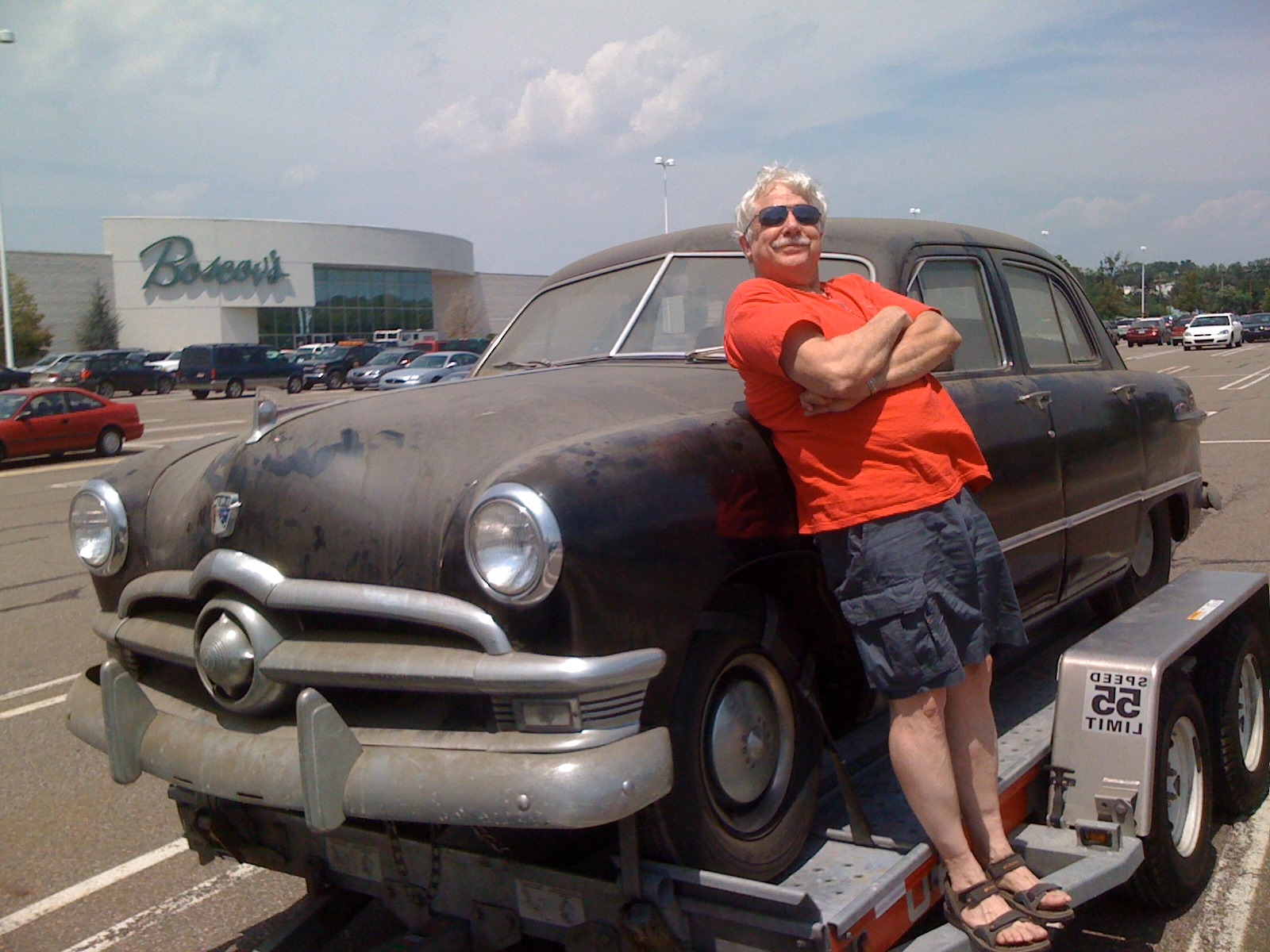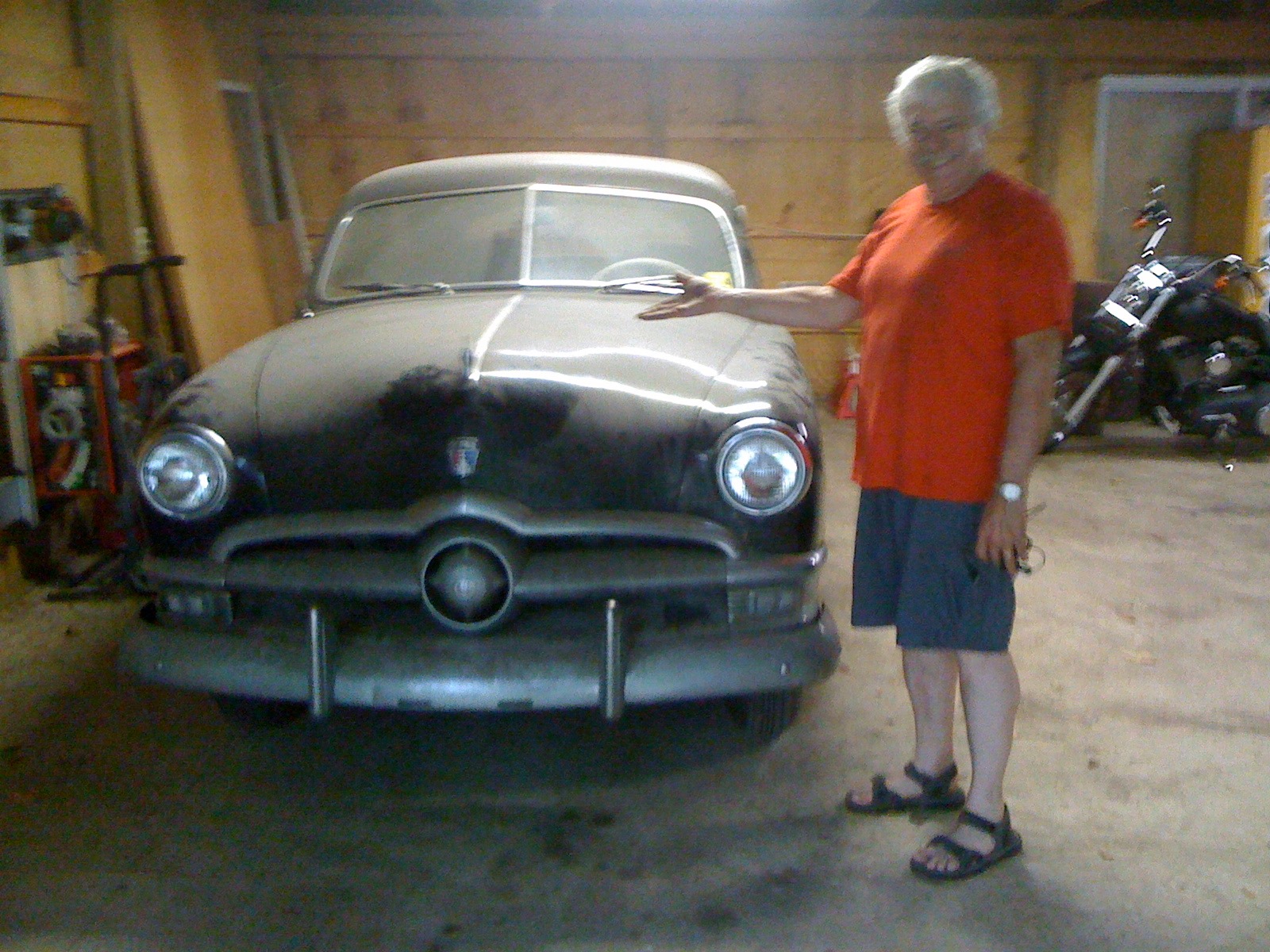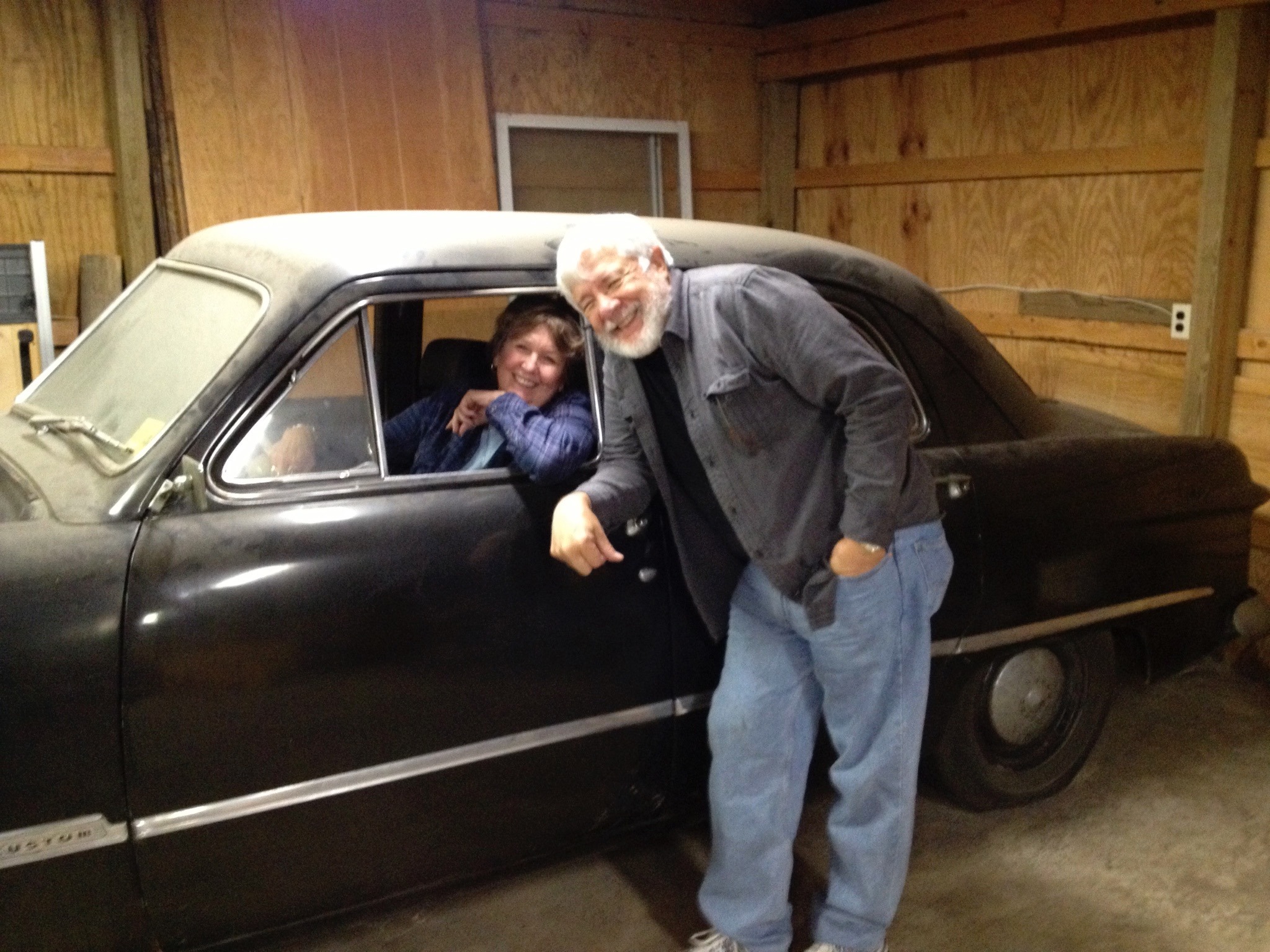 Today, Mister Ford is basically as-built.  In 1955, because new cars had gotten lower and harder to get in and out, especially for Grandma Rittenhouse, Grandpop decided that it would be best to repair the car and keep it, so he had the rusted-through rocker panels replaced, the headlight area repaired, and the entire car painted.  Other than that, because of Grandpop's care, Mister Ford was in remarkably good shape for a 1950 car with 112,000 original miles, despite having suffered the Pennsylvania devil's brew of coal ash and road salt for 21 winters.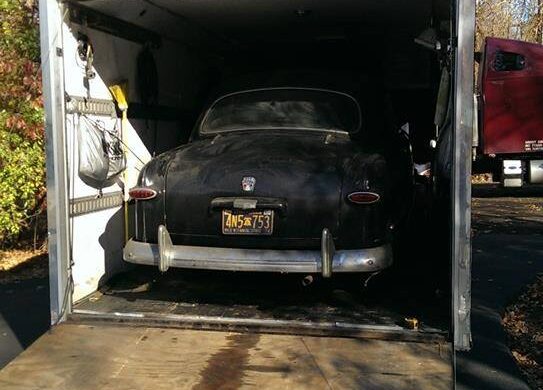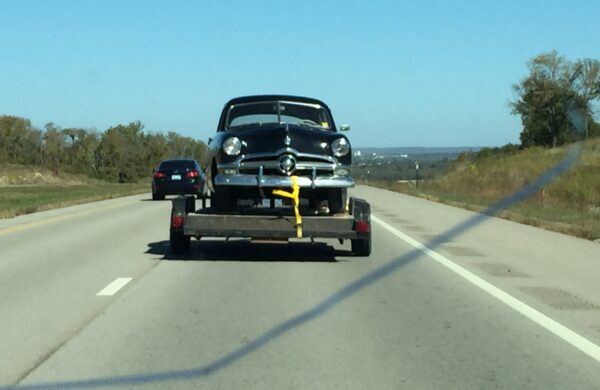 I was in the Navy when Wheeler Rittenhouse passed away.  My mother inherited my grandparents' house and promised the Ford to me – it waited patiently in the garage, gathering dust until 2011, when I was in a position to rescue and move it.
In 2012, Susan and I moved to Kansas.  Mister Ford's odyssey from Pennsylvania to Kansas was complicated.  My son and I hauled the car to Maryland, where it resided temporarily until we could find a garage in Kansas.  Mister Ford was professionally transported to Kansas in 2014 and took up residence in the only garage available – an old dairy barn in Willow Springs Township, south of Lawrence.  Daryl Barnes, an LRAACA club member, helped move Mister Ford to a dry, permanent home garage in Perry, Kansas in 2016.
It has been my intent all along, to return Mister Ford to running condition, not to restore the car.  After 40 years of storage, the car was hardly ready to drive on arrival.  I am determined to do most of the work by myself to get the car going, but I've appreciated help along the way from friends and other LRAACA members.  To date, a myriad of tasks has been accomplished, including a refurbished generator, replacement fuel tank, new water pumps, overhauled carburetor, new front floor pan, brake system overhaul. 
While Mister Ford is not quite ready to roll yet, it shouldn't be too much longer before he makes his presence felt in Lawrence.